Greg Abbott signs redistribution and anti-trans bills into Texas law
Texas Governor Greg Abbott started the week signing several high-profile bills.
Austin, Texas – Texas Governor Greg Abbott started the week signing several high-profile bills.
Texas' third special session closed on Oct. 19, but not before Republicans had successfully reviewed many of their legislative priorities.
Among these were redistribution maps drawn by the GOP and a bill to prevent transgender student athletes from competing in K-12 sports teams that match their gender identities.
It only seemed like a matter of time before Abbott signed the redistricting and anti-trans bills, and he finally acted on Monday.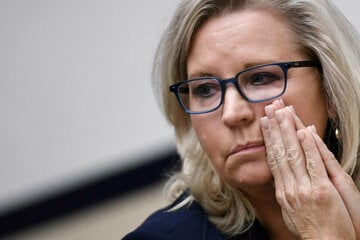 American politics
Liz Cheney kicked out of Wyoming Republican party over Trump criticism
Both pieces of legislation will have far-reaching consequences for Texans of various origins.
The new electoral maps, the primary focus of the recently closed legislative session, have been shown to bolster Republican gains while depriving colored Texans of majority ridings commensurate with their population growth.
The cards, which have a huge effect on election results, are valid for the next ten years.
The anti-trans bill, which has not passed in previous sessions this year, has also come under criticism from advocates warning it could have a devastating impact on the mental health of young people transgender.
But the battle shouldn't end there. The American Civil Liberties Union (ACLU) of Texas has said it is "assessing possible next steps" on the anti-trans bill, the Texas Tribune reported.
The cutting plans have already been the subject of a trial filed by a group of organizations representing the Latinx communities. Further legal challenges are expected to follow.